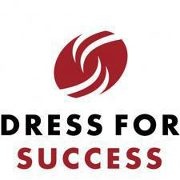 Stoa Competitor Dress Code:
The Green Country Challenge will be enforcing STOA competitor dress code requirements. Any violators will be asked to be in compliance before they enter their next round. Only one warning will be given.
See below for a description of the approved STOA competitor dress code:
It is the desire of Stoa to promote professionalism and modesty in behavior and dress for NITOC. And thus we have developed the following Dress Code for the National Invitational Tournament of Champions
For the duration of the tournament students must remain clean, neat, and modest. If at any time a student changes into casual wear, this standard applies.
Competition: During competition, students must dress in professional business attire.



Gentlemen: suits; slacks and a sports coat, with a shirt and tie, and dress shoes.


Ladies: skirt or pant suits; slacks, skirts or dresses with jackets; professional dress shoes. Hemlines are to be at least to the knee.


Awards Ceremony: Students must attend the awards ceremony in full competition attire.
Violations: If the competitor's attire at any time during the tournament is deemed a violation of the dress code, the competitor will be asked to come into compliance with the dress code. A student will not be allowed to participate in competition or awards without compliance with dress code.