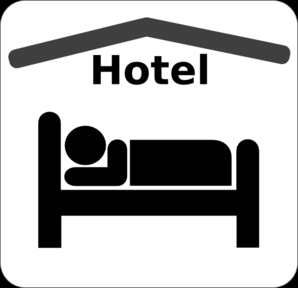 Centrally Located Owasso Hotel Accommodations:
(These are located near McDonalds, Cracker Barrel, IHOP, and many other restaurants for your convenience.)
Towneplace Suites by Marriott
9355 N. Owasso Expressway
Owasso, OK 74055
918-376-4400
Best Western Owasso Inn and Suites
7653 Owasso Expressway
Owasso, OK 74055
918-272-2000
Super 8 Owasso
11604 E. 76th Street North
Owasso, OK 74055
918-609-6828
Holiday Inn Express
7551 N. Owasso Expressway
Owasso, OK 74055
918-274-4100
Hampton Inn and Suites
9009 North 121st East Avenue
Owasso, OK 74055
918-609-6700
Candlewood Suites-An Extended Stay Facility
11699 E. 96th Street N.
Owasso, OK 74055
918-272-4334
General Tips for finding inexpensive hotels:
Consider using online discount hotel services such as Priceline, http://Hotels.com, Travelocity, or others.
Priceline:
http://Priceline.com can be an amazing tool to use when traveling. It does require a little flexibility with exactly what hotel you stay in and what amenities will be offered. If you have that flex in your schedule, consider giving it a try. It can be accomplished in 2 ways: Priceline has "special prices" listed under hotels OR you can "name your own deal" where you bid for a room in an area where you wish to stay.
Remember that all reservations on Priceline are PREPAID and non-refundable. Once they match you with a room that fits your criteria, they charge your card. There are no cancellations, transfers or refunds. You do have the option of buying trip insurance on this page.
Below are step-by-step instructions for how to bid on a room that will serve your travel needs for this particular tournament or any other travel needs.
Log on http://www.priceline.com
Click on "hotel tab".
Fill in the city where you'd like to stay, your check-in date, departure date and the number of rooms you need.
Click on "search now".
An extensive list of hotels will be generated. You can choose directly from this list or click on the "name your own price" link on the right hand side. This will generate a map from which you can choose an area where your hotel would be located.
Choose your "star level". If you normally stay at a Comfort Inn or Best Western style hotel (minimal amenities, breakfast usually included), these are 2 star hotels. If you normally stay at a Holiday Inn Express or Hampton Inn (a few more amenities and breakfast), those are 2 1/2 stars. 3 star hotels are usually similar to the Sheraton Hilton. They often include lots of amenities but do not include free breakfast.
Name the price you are willing to pay (start at about $40-50 for a 2 1/2 star) before taxes per night.
Enter the name under which the registration will be listed
Click "next".
You will see a "Review your request" page. Please read this carefully.
You must initial at the bottom of the review page to say you've read the terms and conditions. Click "next".
Complete payment information. Click "Buy my hotel room now".
The site will begin searching for rooms that meet your criteria. Once matched, you will be told that your price was accepted and which hotel the reservation was made with OR that your bid wasn't accepted by a hotel meeting your criteria. You will have the option of increasing your bid, adding additional hotel areas or changing star ratings in order to try again. Alternately, you can wait 24 hours and try bidding the same criteria, increasing you bid slightly.