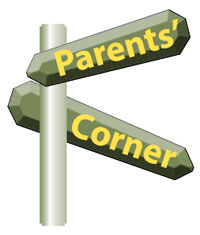 Notes for Parents:
Judging Requirements for All Parent Judges
Thank you for registering for GCC 2021! To insure a quality tournament that runs on time and provides them with both quality and quantity ballots from parents and community judges, we are requiring parents to judge based on the events their student signs up for. Registration for the rounds will be required before student registration is completed.
Upon arrival at the tournament, parents must go through a Parent Check-in to verify your judging times. Please note that YOUR STUDENT WILL NOT BE ABLE TO COMPLETE THEIR CHECK-IN AT THE TOURNAMENT UNTIL THE PARENT CHECK-IN HAS BEEN FINISHED. Please understand that a student dropped off at the tournament will not be able to compete until their parent has checked in and had their judging times verified.
This year we will be using electronic ballots for both speech and debate. Please bring a computer, phone, or other device that you can fill out ballots on. We are hoping that this is another step that will ensure the safety of our students, parents, and community judges during this season.
Due to our limited Community Judge pool in the midst of Covid-19, we ask that you do not carpool. If this is a problem, please contact Allisha Speed at logostournament@gmail.com.
One more reminder: The Green Country Challenge tournament is not a "drop off" event.* We are a small club, and if you are not judging, we have plenty of areas we could use help in. Please check the Information Kiosk/ Judge Check-In area for a place where you can serve. We would love to have your help with Student Meals, Hall Monitoring, or Judge Hospitality.
Thank you for the talents, gifting, and servant hearts that each of you bring to the GCC tournament. Our students are receiving input from "the best of the best" – that's you – and we are so very grateful.
Supervision of Students
Unsupervised students are NOT allowed in host housing at any time.
Parents or supervising adults, please plan to remain on campus with your student throughout the tournament. If you encounter an emergency situation and need to leave the premises, please sign out at the Judge Check-In kiosk. Otherwise, please plan to remain on stand-by to judge all events, regardless of your registered time slots. Your student's safety and positive tournament experience is of utmost importance.
Carpooling & Judge Requirements
Because of our limited Community Judge pool due to Covid-19, we are asking that you do not carpool unless you have an extra person attending with your students to fulfill the judging requirements. This would not include the parent of the students your child is carpooling with.
Bringing Food from Home
Please keep food and beverages in designated areas at all times. In addition, please clean up after yourselves following each meal, and be certain that you return all food and paper goods to your vehicle or hotel by the end of each day. Due to safety concerns, please do NOT bring CROCKPOTS or other heating devices into the building. Thank you for your cooperation.