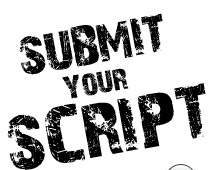 SCRIPT SUBMISSION
In-Club Script Submission Required
At the Green Country Challenge, it is our desire to make the script submission process as efficient and pleasant as possible. With that in mind, please note that we require In-Club Script Submission prior to tournament check in. BEFORE SUBMITTING YOUR SCRIPT AT CHECK-IN, please be certain that your script is complete and approved by your supervising parent AND coach.
Green Country Challenge In-Club Submission Form
Independent competitors, please utilize the Independent Competitor Script Submission Form. If you have specific questions you may contact us at greencountryscripts@gmail.com.
Green Country Challenge INDEPENDENT COMPETITOR Script Submission Form
In the unlikely event of deficiencies, incomplete scripts will be returned to the coach or the supervising parent to oversee immediate correction and re-submission. To avoid this stressful and time-consuming situation in the middle of the tournament, simply be sure you carefully review the script submission checklists and instructions at http://www.stoausa.org. Then complete all appropriate submission forms. Double-check to ensure that you have completed ALL requirements on the checklist.
When you check in, please submit:



In-Club Script Submission Form* (Include Signatures & Contact Info for Coach AND Supervising Parent) OR the Independent Competitor Script Submission Form


STOA Script Submission Forms for each event


Photocopied and Underlined Scripts (as directed by Stoa guidelines)


Citation Page


All scripts will be filed and returned with ballots at the close of the tournament.
Note: Event registration forms from previous tournaments, incomplete source citations, or scripts without appropriate corrections from previous tournament recommendations will NOT be accepted. Please complete each process with excellence that honors God and allows your student to compete as planned.
Thank you,
Logos Oklahoma Script Submission Team
Interpretive Event Script Forms
Duo Interpretive Event Script Forms
Platform Script Forms
Limited Prep Speech Guidelines