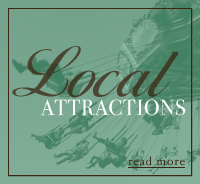 Tulsa is a great city, full of fun things to do!
If you have time before or after the tournament, please enjoy our city!
Gilcrease Museum
Enter a world filled with American Indian legend, frontier lore and the romance of the American West at the nationally celebrated Gilcrease Museum, only a short 10 minutes from downtown Tulsa, and celebrate the unique American experience with one of the world's most comprehensive collections of Western art, artifacts, historical manuscripts, antique maps and more. Visitors to the Gilcrease are encouraged to wander through vast galleries filled with an astonishing 10,000 works of art including 18 of Frederic Remington's 22 bronze sculptures, large-scale masterpieces of American landscape and an unrivaled anthropology collection. Discover the fascinating history of the Americas with the aid of interactive collections, and head outdoors to stroll through the museum's 11 themed gardens.
Tulsa Zoo & Living Museum
Gather up the kids and the rest of the family for a visit to the top-rated Tulsa Zoo & Living Museum and feast your eyes on African lions, Australian kangaroos, South American jaguars and Malayan tigers over 80 acres of wild exhibits. Take a ride around the zoo onboard the popular Safari Train and visit a variety of unforgettable exhibits that include state-of-the-art audio and visual displays, walk-through caves, interactive petting areas, sensory gardens, a recreated Massai village, pre-Colombian ruins and much more. Don't leave the Tulsa Zoo without seeing the Giraffe Experience, Chimpanzee Connection, the African penguin exhibit, or the Helmerich Sea Lion Cove, which invites visitors to view these playful creatures from an underwater viewing station.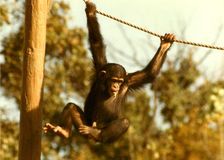 Philbrook Museum of Art
Walk onto the lush grounds of the Philbrook Museum of Art in Tulsa for a taste of 1920s refinement and opulence. This prestigious museum of fine art is housed within the former 72-room mansion of Tulsa oilman Waite Phillips. The Philbrook Italianate villa is now considered the preeminent art center of Tulsa and welcomes visitors year-round to view its stunning permanent collections, delightful art exhibits and flawless garden landscapes. After touring the art pieces within the museum, step out onto the black terrace to see the symmetrical, living design work of the gardens, inspired by French, English and Italian designs. The gardens, which also include dramatic water features, reflecting pools, elaborate wrought-iron niches and the Westby Sculpture Walk, are scattered across 23 acres only three miles from downtown. Pick up the free audio tour for an extra treat during your visit.

Oklahoma Aquarium
The Oklahoma Aquarium is the largest indoor ocean in the four state region with thousands of aquatic creatures featured in more than 100 exhibits. The largest bull sharks in captivity with lemon, nurse and sand tiger sharks swim alongside you and even overhead, as you walk through a unique, underwater tunnel. Visitors will be amazed by the incredible variety of other fish including seahorses, jelly fish and eels. From salt water to fresh water, this aquarium in the Tulsa suburb of Jenks features a dazzling array of water creatures. Oklahoma has an amazing array of underwater wildlife swimming in our lakes and rivers, such as seven foot alligator gars and 100 pound spoonbills, and the aquarium features special exhibits highlighting these native species. Roll up your sleeves and feel the difference between slippery, smooth stingrays and the sandy skin of small sharks in one of the popular touch tanks. Other interactive exhibits let kids and adults feed stingrays and turtles. The Oklahoma Aquarium is more than fins and flippers; don't miss the Ozark Stream where playful otters, beavers and raccoons frolic just inches from your eyes. Group tours available.
Tulsa Air and Space Museum & Planetarium
Let your imagination take you on a journey of epic proportions at the Tulsa Air and Space Museum & Planetarium, where Oklahoma's rich aerospace heritage is brought to life with vintage airplane displays, interactive exhibits and a state-of-the-art planetarium. The 3D, 50-foot planetarium dome will take you from the skies above Tulsa to alien galaxies 70 million light years away, all while whipping past stars, planets and asteroids on your voyage skyward and beyond. Sit in a cockpit of a F-14A Tomcat fighter jet while humming the theme to Top Gun, test your flight skills in the pilot's seat with realistic simulators, fly a scale airplane through a wind tunnel and maneuver robotic arms like astronauts in space. The possibilities for fun and adventure are endless at the Tulsa Air and Space Museum.
Tulsa River Parks
Offering diverse recreation for pedestrians, cyclists, fishermen, disc-golfers and more, Tulsa River Parks is an outdoor retreat along the banks of the winding Arkansas River. Bring your walking shoes for over 26 miles of asphalt trails, or rent a mountain bike, hybrid or tandem bicycle from Tom's Rivertrail Bicycles and hit the trails while soaking in plenty of sun and fresh air. Descend into a slice of Oklahoma wilderness without leaving Tulsa by visiting the parks' Turkey Mountain Urban Wilderness Area, which features 300 acres of dirt trails perfect for hiking, mountain biking or horseback riding. This 300-acre area of heavily-wooded, riverfront property also provides picture-perfect views of the downtown Tulsa skyline. Visitors to Tulsa River Parks will also discover fishing piers, a floating entertainment stage, restaurants, a skate park with over 24 elements, playgrounds, water fountains and even a splash pad for the kids.