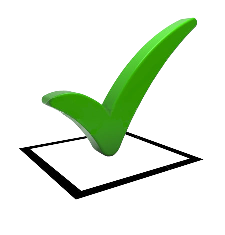 MANDATORY CHECK IN for BOTH PARENTS and STUDENTS:
Please note that ALL parents must check in and verify their assigned judging slots BEFORE their student(s) will be allowed to check-in and compete.
Please understand that No student will be allowed to compete until their parent check-in is complete. There will be No Exceptions to the parent check-in requirement, so plan your arrival accordingly.
Wednesday, February 27, 2019 - Parliamentary Debate competitors AND parents check in for ALL EVENTS. Please plan to complete parent check-in, student check-in, and script submission for all registered events at this time.
Thursday, February 28, 2019 - All other competitors AND parents check in for events. Final script submission must be complete by 8:00 AM.
Location:
Friendship Baptist Church of Owasso
14100 E 86th St N
Owasso, OK 74055
Map to Friendship Baptist Church
Checklist for Check-In:
Parent Check-In (Verify all judging assignments)
Student Event List for verification
Completed Scripts (as appropriate for events)
Stoa Script Submission forms
In-Club Submission Form
Medical Release Forms